Let me introduce you to my love for old feedsack or flour sacks.
I'm not sure why I love them so much but I do.
I also should warn you that along with the love of those sack and items made from them
that I also have a tendency to get attached to things.
So goes with my feedsack back I purchased last May.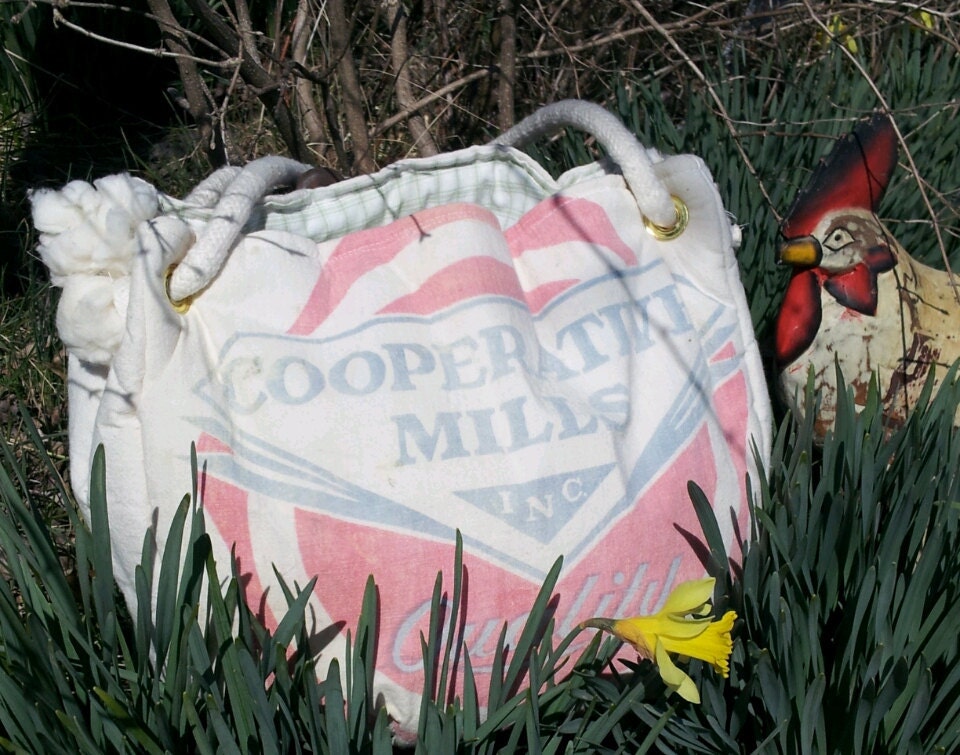 I purchased this from on Esty from the shop AllMyGirlsBoutique.
I was so pleased with this bag that I have toted it and washed it until there's
virtually no picture or words left but I still like the bag.
I was going through some of my jewelry and I came across the pictures
of my children that had been put on a necklace or bracelet.
I have never really worn these after the first because basically I have a lot of children
and it would be just too much.
It has always seemed a waste to have bought them except for the fact I have a hard time turning down pictures or keepsakes or my babies.
So I thought I would dress up my worn out bag...
My chains are all different and a couple I had to put on another chain
because they were necklaces.
I even put the one of my that Mama had given me quite some time ago.
I may find me a new old bag or find a better way of doing this
but for a quick bit of whimsy, I'm ready to take on the errands of the day.
Thanks for sharing in my eclectic and crazy fashion.
(I guess that can me called fashion)
Be Blessed!